21 September 2023, London, Arc network companies, Agriconnect and Incisive Media, have committed to the Professional Publishers Association's (PPA) Action Net Zero Pathway.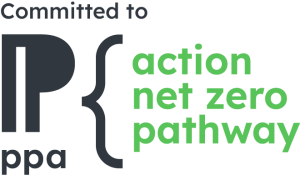 As a signatory to this collaborative UK publishing industry pledge, Arc commits to work on strategies to help decarbonise the publishing industry and achieve net zero emissions across the sector by 2050, making significant reductions by 2030. 
The PPA Pathway centres on three main pillars: 
REDUCE – minimise emissions from our own operations

 

INFLUENCE – reduce emissions within our supply chain

 

PROMOTE – raise awareness and inspire our audiences to help reduce Greenhouse Gas emissions 

 
Annually since inception, all of the Arc network has been measuring its global carbon footprint and working on developing and implementing robust ESG strategies throughout the group. Arc believes that acting in a responsible and sustainable manner is essential to its success as an organisation and as a community connector. Arc endeavours to minimise its environmental impact and embed sustainable practices into our business operations. 
#
More information on the PPA's Action Net Zero Pathway can be found here 
More information about Arc's sustainability commitments can be found here