London, 22 June 2023, Arc, the global events, data, and media platform backed by investment funds managed by EagleTree Capital, announced today that Claire Corbett will join Arc as its Group Chief Financial Officer.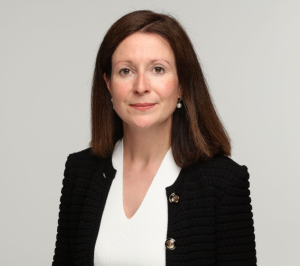 Claire will play a pivotal role in Arc's continued growth and her appointment further strengthens Arc's global leadership team, led in Europe by Jonathon Whiteley and in the Americas by Mary Larkin. Claire succeeds Andy Crow, who joined Arc at inception and will continue to work in an advisory capacity as Claire transitions into the Group.
Simon Foster, Group CEO, said "I am delighted to welcome Claire to Arc. Claire's extensive B2B media and M&A experience and expertise in strategic planning will be invaluable as we continue our focus on organic growth and strategic acquisitions, like our recent acquisitions of Marketing in Partnership (MiP) and Low Carbon Agriculture (LCA).
Simon continued, "I would also like to take this opportunity to thank Andy. He came out of retirement to help us lay the foundations for Arc and has been a key partner to me since day one. I am deeply appreciative of everything he's done to help us get where we are today and would like to thank him personally for his tremendous support."
Claire Corbett said, "I am delighted to be joining Arc at this exciting point in its growth trajectory. Having previously worked with Simon, I know that this network is built on a genuine desire to serve communities, to help improve the businesses of people in those communities. The concept of the network, the focus on acquisitions in responsible sectors, and teams truly embedded in their communities, is changing the landscape of our industry."
In her 20 years in the industry, Claire has held key financial leadership roles at All3Media, UBM plc and Informa plc. Most recently, she was CFO of Informa Markets' EMEA division. She has extensive experience in M&A and business development and earlier served at the UK Competition and Markets Authority. Claire is a qualified accountant and holds a Master of Science in Finance.
#
About Arc
Arc is a B2B events, data, and media platform, backed by investment funds managed by EagleTree Capital. Founded to redefine business networking, Arc organises over 150 events a year and operates critical content platforms in HR technology, agriculture and food, financial services and investing and education technology. Arc has over 350 talented colleagues located in the U.S., U.K., Netherlands, and Singapore who focus on seeking out new ways to connect communities, wherever, whenever, or however people need to come together to grow their businesses. For more information, visit www.arc-network.com or find Arc on LinkedIn.
About EagleTree
EagleTree Capital is a leading New York-based middle-market private equity firm that has completed over 40 private equity investments and over 90 add-on transactions over the past 20+ years. EagleTree primarily invests in North America in the following sectors: media and business services, consumer, and water and specialty industrial. For more information, visit www.eagletree.com or find EagleTree on LinkedIn.
Contact
Caitlin Read [email protected]